ibeconomía.com - viernes, 10 de mayo 2019 | 10:00 Hrs.
In today's program, first of all we want to thank the trust placed in us, in the Clinic of Aesthetic Medicine Borne 15, M.G. 75-year-old patient who has given her image and testimony about the treatments received for years by Dr. Carrasco who attended in his early days as a doctor of Aesthetic Medicine, approximately 25 years ago.
He has been taking care of the facial area based on ultrasounds, hyaluronic lips, botox and facial radio frequency.
Today the program is dedicated to the benefits of facial Onyx and, in particular, to the periorbital area of the eyelids.
Onix is a very safe technique and is currently known as the star treatment of anti-ageing and anti-flaccidity. It is effective and painless.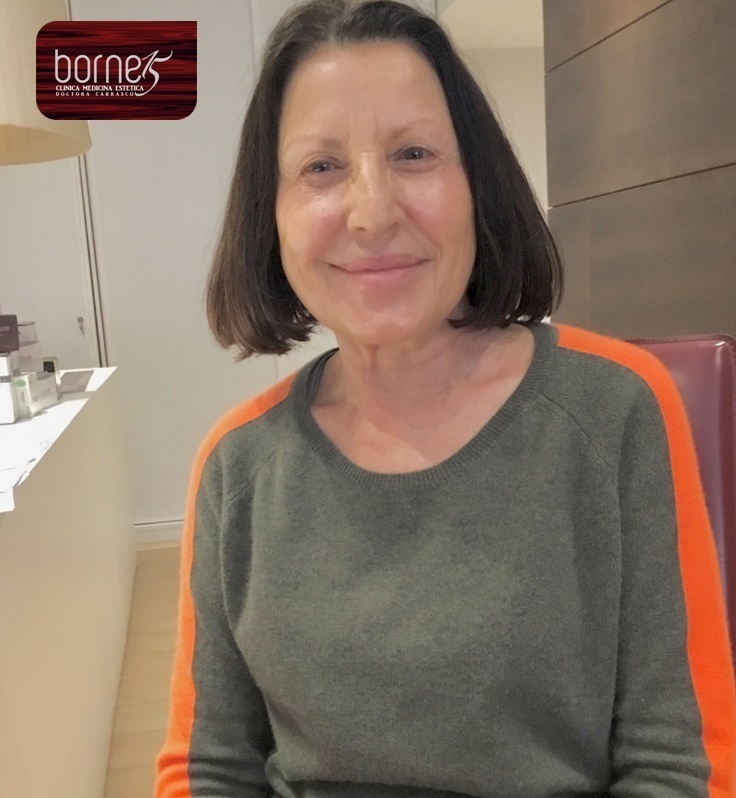 M.G. patient of 75 years who has given her image and testimony about the received treatments.
Characteristics of ONIX Facial Radio Frequency:
CAPACITIVE: Suitable for superficial and vascularized tissues

MONOPOLAR RESISTIVE: Perfect for thick, dense, fatty and fibrotic tissues

LED PHOTOESTIMULATION: Regenerating and reaffirming. Useful in the opening of lymphatic channels

BIPOLAR RESISTIVE: Ideal for superficial and focused fabric
Benefits for the skin:
Luminous and toned skin

Lifting effect on face and neck

Smoother skin and less flaccidity

Smoothed wrinkles and furrows

Skin with greater elasticity

Increased production of collagen and elastin

Reduction of jowls or double chin

Removal of bags and dark circles under the eyes

Smoothing of expression wrinkles

Remove wrinkles

Tightens the muscles of the face

Eliminates fat deposits on the face

Generates uniformity providing a better colour and tone to the skin
Aesthetic Medicine Clinic Borne 15
Ask for an appointment without obligation
971 227 463 -648 220 839
Passeigh d'es Born Nº15 – 1ºC, Palma
clinicamedicinaestetica@borne15.com
Listen to the PODCAST from the aesthetic medicine section directed by Dr. Marisol Carrasco in IB Magazine.