ibeconomía.com - viernes, 10 de mayo 2019 | 11:00 Hrs.
We interviewed Michelin star chef Álvaro Salazar who, along with his usual team, is embarking on a new adventure with VORO on his new project located at the Park Hyatt Mallorca resort in Canyamel-Capdepera.
Álvaro, what does this new project mean for you and your team?
Alvaro Salazar: It means a lot, firstly to finish a very nice period, after almost four years in Argos forming a team and getting many recognitions as the Michelin Star. But it is also the beginning of a new project with the illusion that deserves to start an adventure.
Is starting a new project with people you trust that much easier?
A.S: We didn't want to slow down the trajectory we are having, so we began to consider the possibility of other scenarios more in line with the type of cuisine we offer, and Park Hyatt Mallorca met all the expectations and premises that we could have.
What is the balance after the opening?
A.S: We are very happy, there have been many customers that we already had and were waiting for us to be up and running again but also, we welcome other, new customers that pass by the hotel and discover us for the first time, from all of them we have received very good comments.
We are a team of young people, almost a family, who give everything for our vocation and to go as far as we can in the sector, we want to advance and expand our concept.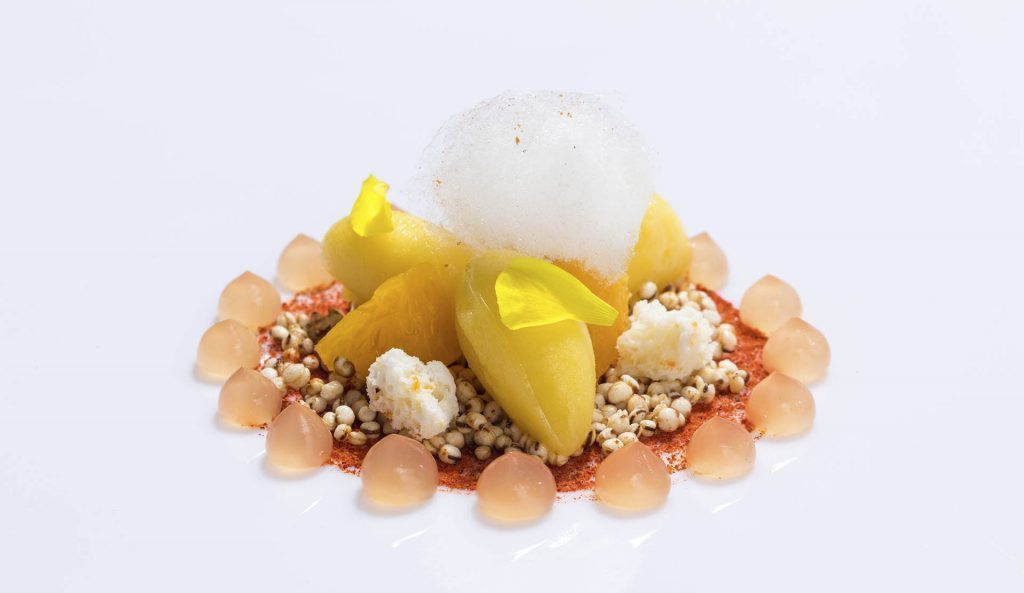 What is the relationship between Álvaro Salazar and Estrella Michelin granted to Argos?
A.S: The star is given to the establishment, but Argos has already closed it, in fact the only thing left standing is their team. When they relocate and start with a new challenge, it will be in the air if we can continue with the star.
What will you offer at the dinner service?
A.S: We have two different menus, the Voro (9 or 10 bites) is a more accessible menu perhaps for those people who are not so habitual of this type of restaurants and another one with a something deeper and more complex content that is the deVoro (17 bites).
Why a night shift?
A.S: Initially the service will be in the evening, since everything requires extensive preparations that will need time. In principle we have decided to start little by little giving only the service of dinners, but we do not exclude to go incorporating some days the service of meals. We also accept groups and private events on closed days or during lunch hours.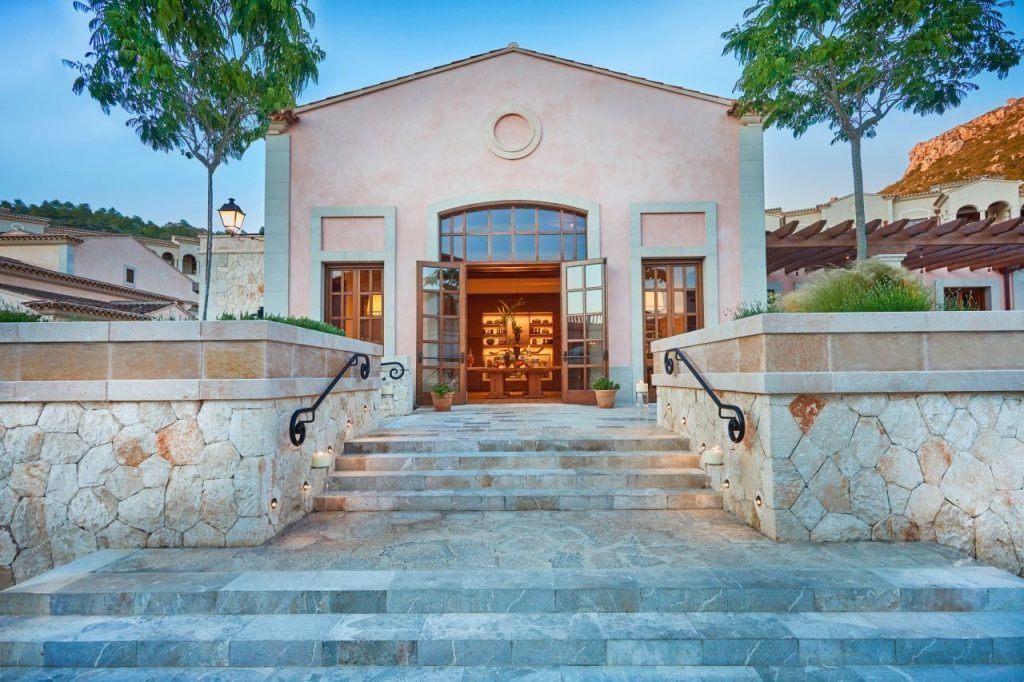 Your cuisine is characterised by its Andalusian roots and Mediterranean products, making the gastronomic culture and products of our country known, sometimes somewhat unknown.
A.S: First of all, we are paying a tribute to the Mallorquin cuisine, which for me is crucial above all for the Balearic and Mediterranean products. We are looking for a way to take the almost daily flavours of the Mediterranean gastronomy to the extreme, from a point of view that had not been done before.
VORO the new restaurant of Park Hyatt Mallorca, which is run by the chef with a Michelin Star; Álvaro Salazar and located in the Plaza de la Torre of the hotel resort. VORO is gastronomy without restrictions, committed to the environment and the Mediterranean roots. It offers a traditional, modern and a ground-breaking recipe collection, dishes with various backgrounds. Delicious and surprising creations with the main objective being the enjoyment of the diner.
Reserve now
+34646896826
Reservations
voro.parkhyattmallorca@hyatt.com
Opening hours: Tuesday to Saturday from 19:00 to 23.00
Listen to PODCAST with the full interview with Álvaro Salazar in IB Magazine